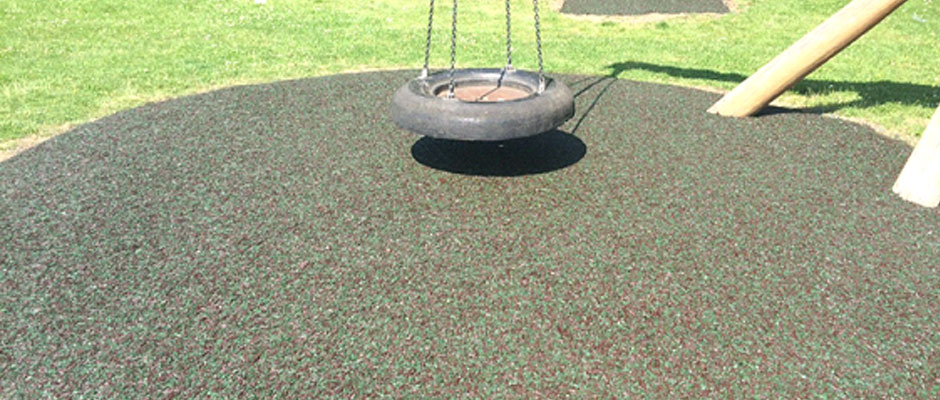 Rubber mulch or Bonded rubber mulch is a safety surface commonly found in playgrounds and play areas. It is created from recycled forklift truck tyres that are shredded to appear like wood bark chippings. These metal-free rubber shreds are then bonded together with a polyurethane resin. This blend is then installed to create a seamless playground floor with no loose particles.
Rubber mulch is great for parks and schools, activity trails, playgrounds and leisure areas. It's also suited to many landscaping applications such as seating areas and pathways due to its natural appearance. It is available in a number of colours.
Rubber mulch is a hard wearing, continuous rubber, impact absorbent surfacing which is combined with a binder on site.
One of the major differences of rubber mulch to wet pour, is that it can be installed directly onto grass or soil, without the need for a concrete foundation and when laid will follow the natural contours of the ground. This often makes it a cost-effective playground surface.
Our rubber mulch surfacing has been independently tested to British and European Standards. This means it can be installed in a variety of depths and on various sub-bases in accordance to fall zones and CFHs.