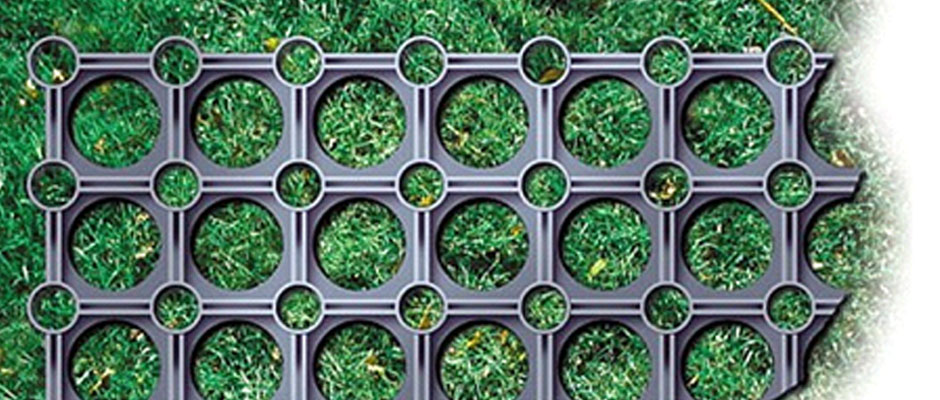 Playground Safety Grass is a honeycomb matting that is easy to install, competitively priced and unobtrusive. It's an alternative impact absorbing surface for playground and fitness equipment. It is wheelchair and pushchair friendly and can also be used for high-wearing walkways across grass to protect against erosion.
Once installed, it virtually disappears as the turf grows through its cells, whilst continuing to provide impact absorbing protection for children and young adults in playgrounds.
Manufactured from recycled rubber, Safety Grass requires no base works and is suitable for flat or contoured sites. It wears extremely well and is resistant to all weathers and temperatures. Playground Safety Grass mats measure 1.5m x 1m with a thickness of 23mm. Each mat weighs 19kg and is supplied with securing pins and cable ties. A ground stabilising mesh is also available for soft, boggy sites or when topsoil is needed to be added.