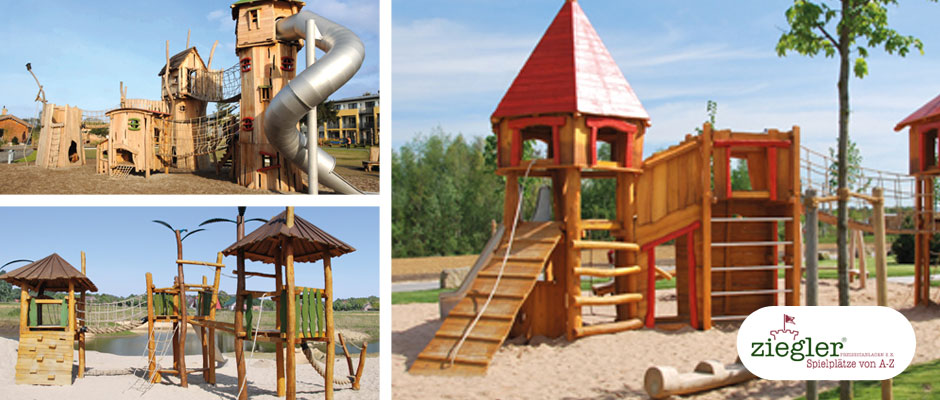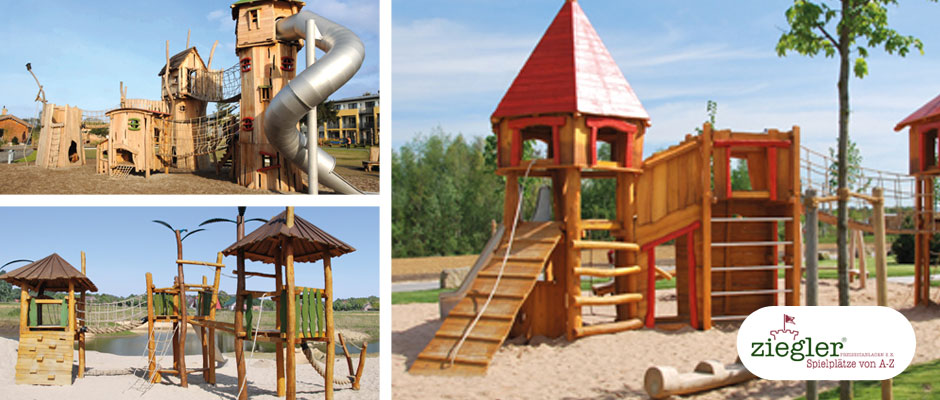 To view Ziegler's full product range visit their website here
Playing is fun. And what's more, if plenty of thought has gone into the design of playground equipment, it can promote children's development. As experienced manufacturers of playground equipment, we know precisely which criteria matter in playground equipment for nurseries, primary schools and large recreational parks.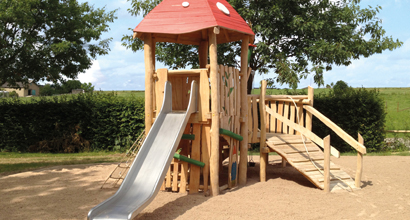 For more than 25 years now we have been planning, designing and creating our equipment with a focus on offering varied and balanced movement. It is important to us that our designs encourage children's imaginations. This helps them to develop their own ideas and creativity.
When making our play equipment, at Ziegler Playgrounds we only ever use natural wood from the native robinia tree. This wood is highly durable, making it perfectly suited to outdoor use. We have a great sense of how best to create standard equipment such as slides, see-saws, swings, climbing frames and playhouses, but also large play combinations and more artistic, customised designs. Our carpenters and wood designers have plenty of experience with building playgrounds.
We construct our playground equipment in accordance with the European safety standard EN 1176. The most important thing for us is that older children (over-3's) and the very young (under-3's) truly enjoy our playgrounds. That's why we are always coming up with original new concepts.
To view Ziegler's full product range visit their website here.
More information about Ziegler, their products, materials and Warranties can be found here.