From play equipment and bespoke play spaces to simple remedial work and inspections we are your one stop shop.
Established in 1995 Playground Supplies Limited has been in business for over 25 years, supplying and installing playground and fitness equipment. We offer bespoke solutions for every site and we aim to build exciting, child-focused play environments which combine maximum play value with minimum maintenance requirements.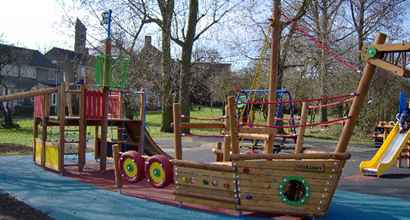 Playground Supplies are the exclusive UK distributers for three of the best playground manufactures in Europe, Stilum, Stilum Fitness, Europlay and Ziegler, meaning we have a large and unique portfolio of Play Equipment to suit your every need.
We are truly dedicated to creating inspirational playground environments from peaceful nature inspired schemes using gorgeous tactile wood to brightly coloured sensory themes that will excite and create drama.
Playground Supplies are currently supplying and installing play equipment throughout the UK to local authorities, schools and the private sector. Our products are a great match for all key stage physical education requirements. We work closely with all manner of clients from large landscape architect practices to small parish councils forging strong relationships with our wide client base. As a result, we have installed hundreds of play areas around the U.K. catering to all budgets and customer needs examples of which can be found on our projects page. or you can see what our clients have to say about us on our testimonials page.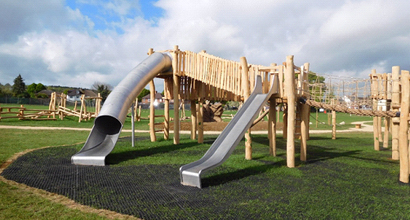 Our range of timber and steel products from Stilum, Stilum Fitness, Europlay and Ziegler, are an ideal investment for schools and local authorities that require quality play at affordable prices. We provide a complete and comprehensive service from design through to completion, and we are also able to provide a full maintenance and inspection service for your playground.
We take pride in listening to your vision, understanding your brief and working to use our skills to design, create and install a playground which brings your plans alive, producing beautiful outdoor spaces to be enjoyed by all.
All you need to do is contact us and we will, at no cost, visit you and your site and produce a plan of an exciting and innovative play area, designed and tailored to your requirements. We will even illustrate it for you with a cutting-edge 3D graphic, all free of charge.